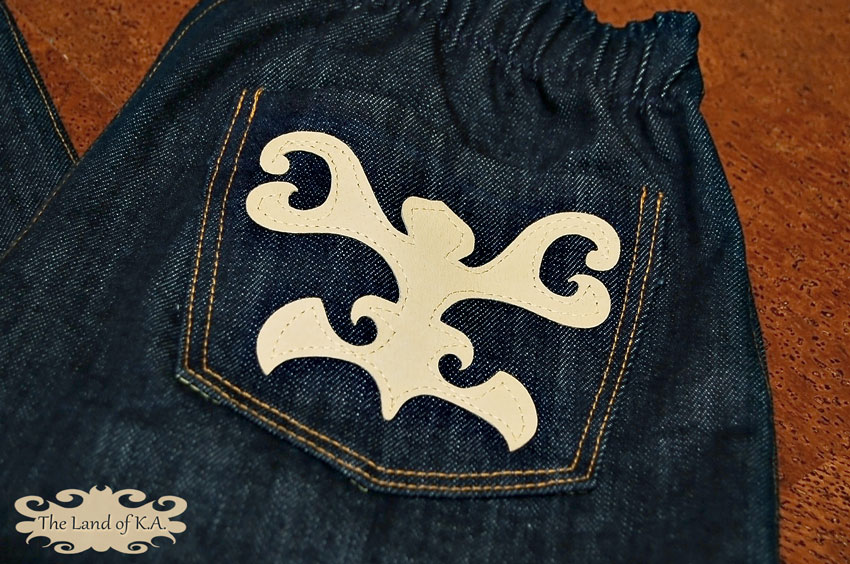 I have been trying to make me some stretch denim capri jeggings.
These are the first pair.  I can't get them on.  Big time fail right here.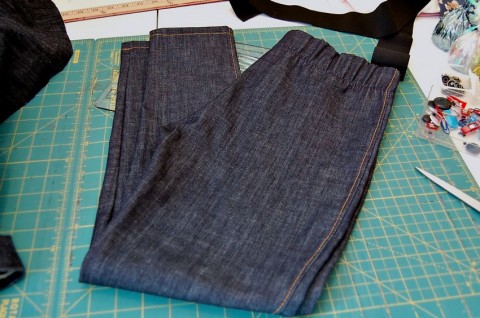 On my next pair I added in some space.  They ended up being a little too big, so I took some off at the inner seam.  I had topstitched all the other seams already.
Of course.
In making these I used stretch denim, though it wasn't really stretchy enough.  They would be more comfortable if they had a bit more lycra in them.  I also added some fancy back pockets just in case my shirt popped up.  Also…I just wanted to try out cutting leather on my Silhouette after seeing this tutorial.  I did this first before I tried it on my Nature Inspired skirt.  I learned a few things…like do the Heat n' Bond at the same time as the leather when cutting.
The tutorial explains it pretty well.  I didn't need to cut mine twice, though.  I used leather from a pair of suede pants I had cut up.  I put the suede side down and used the smooth side for the pocket.  It is a thinner leather, so it only needed one cut.
After I cut out the leather I cut out the same piece from Heat n' Bond (again…just bond it to the leather before cutting).  This helps to bond the leather to the pockets.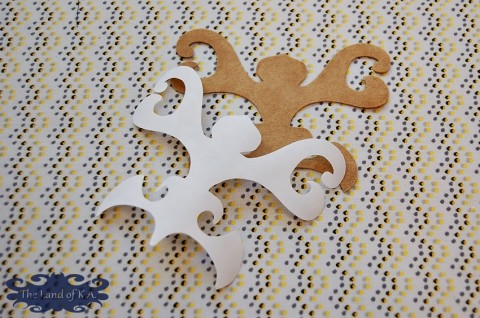 Iron the Heat n' Bond to the leather, take off the backing and iron to the pocket.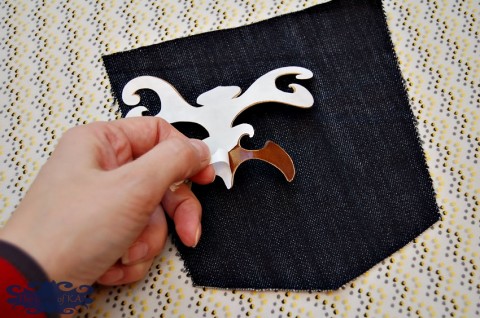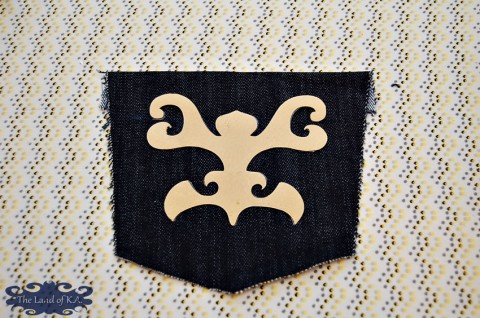 Once the leather was bonded I topstitched it to the pocket.  I tried to use the denim topstitching thread, but it was so thick it was skipping stitches on the leather.  That wasn't going to fly, as the needle leaves holes.  I switched to a light satin thread, which worked fine.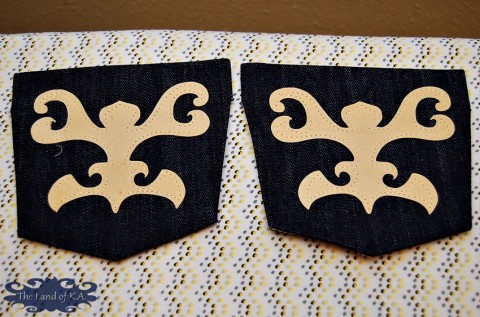 Then, the waist was too big and too low.  Ugh.  I tore out the serging of the elastic, which was turned and topstitched (FUN!!).  I put a thinner elastic in, and tried to make them tighter.
They are still too loose in the waist, but I GIVE.
I wore them once so far and they are not the most flattering things I have ever made, but with a long shirt they will be serviceable.
*****
This week is the last week of Skirt Fixation's Challenge Create.  I took pictures of my outfit, but I rather dislike them…so I may take new ones.  It was dreary on Saturday when I took the pictures, so I was inside.  I should have retaken them today, but it was nice outside.  So I did outside stuff and forced the kids to appreciate 70 degrees again.   So nice!
I don't post my outfit until Friday, so I will hopefully get them retaken so they look decent.  In the meantime…we are going to Wizard Con in less than two weeks (last minute decision), so I need to make an Elsa and a Wizard from Clash of Clans.  At least the Wizard should be easy!  I get the fabric in the mail tomorrow…then it's ON!